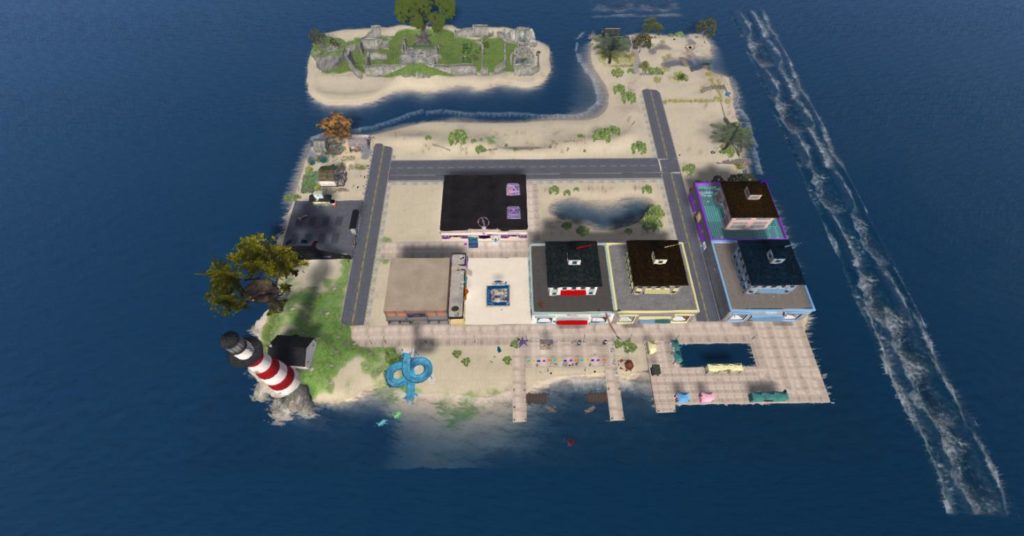 Anglers, come fish for cute wearable pet fish and find salvage! 300+ fishables here and many more across SL. Learn more at http://7seasfishing.com — catch scuba people, goldfish, koi, shark, and reef and pond aquarium fish. Socialize,
IMPORTANT – READ THIS!!
* FOR 7SEAS FISHING HELP, please contact 7Seas Sass via IM. DO NOT IM ME; it'll get delayed!
* FOR ARCADE HELP, summarize your problem in ONE IM and send it to me.
* Don't send me a « hello » IM just to check if I'm on!
I'm a coder of games, a part time DJ, a fiction author, and more. (I guess « dabbler » covers it.) I've got 15+ years experience with virtual worlds, particularly virtual arcades, which pay faithful homage to classics of yesteryear and the golden era of coi
Prénom et Nom Secondlife
Seven Shikami
Plein d'activités pour les nouveaux
Un endroit très sympathique, pour se promener, pêcher, s'amuser et y rencontrer de nouveaux utilisateurs de SL.